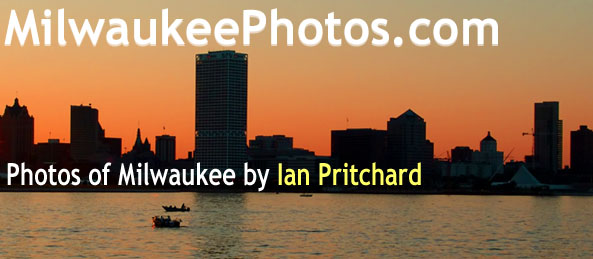 MilwaukeePhotos.com - Photos of Milwaukee and Beyond!
There are three easy ways to buy!
1) Order through the website (by clicking the 'Buy' buttons and paying through payPal) or by email. You can send email requests to

. Please include a phone number where we can reach you.
2) Order by phone. Call

days or evenings to place your order.
3) See us in person! Click here for a list of our current shows.
Interested in framed pieces or special orders? Just call / email!
All photographs are delivered matted and signed by Ian Pritchard.
The watermark will NOT appear on the photographs.
Photographs can be ordered via the 'buy' buttons as -
5 x 7 (with 8 x 10 mat)
8 x 10 (with 11 x 14 mat)
11 x 14 (with 16 x 20 mat)
Payment through the 'Buy' buttons is made through PayPal -
a secure payment site that accepts major credit cards.
Please note that I can only ship to addresses in the 50 United States.
All payments are in US Dollars.
Please add $5.00 per order to cover shipping costs.

We can also supply larger sizes or framed artwork.
We also supply artwork for commercial purposes.
Just call us or email us to discuss this!
Ian Pritchard thanks you for your patronage
and hopes that these high quality photographs will make
wonderful gifts or give you pleasure for years to come.
Who couldn't use more artwork?