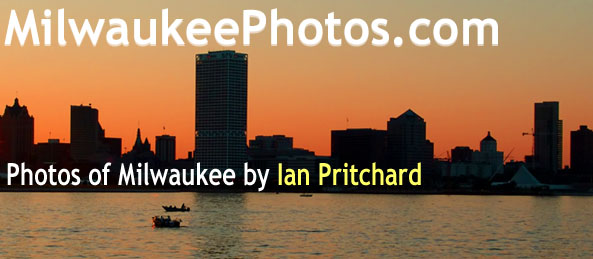 MilwaukeePhotos.com - Photos of Milwaukee and Beyond!
---
Welcome to MilwaukeePhotos.com. Here you can enjoy and buy fine art photos of Milwaukee and beyond.
All of these photographs were taken with natural light.
---
Latest Work
These are some of my newer photographs. Click any one to see it full size!
Announcements
Our 2011 / 2012 show season is complete -- but we have an exciting season planned for 2012 / 2013. We'll post the dates in the late Spring so come back here soon!
Follow us on Twitter! Become a FaceBook Fan! We are all socially networked...
---
Categories
Click on any photo to go to the category
This site features photographs of Milwaukee (and elsewhere) taken only with natural light. Ian Pritchard sometimes waits for years to capture the best photo he can to make familiar Milwaukee scenes special. You won't see any photos taken with filters on the camera lens or manipulated in Photoshop here. Just pure, natural light with Ian's own particular twist!
Of course, there's more than just photos of Milwaukee here. Ian captures images of anything that catches his eye. It's rare to see him without a camera, and he always seems to be looking thoughtfully into the distance, down at the ground, or up into the sky. In his world, there is always another photograph to be found. Ian strives to capture the essence of his subject in each photograph and portray it in an unusual way.
Take a few moments and enjoy these photos of Milwaukee and beyond. If you get half the
enjoyment looking at them that Ian Pritchard gets capturing them then he hasn't wasted a
single minute staring into space.